Financing Your Next Ford Vehicle is Easy at Legacy Ford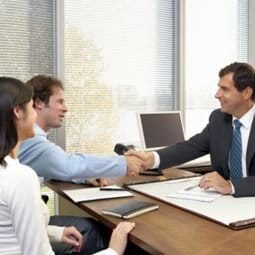 If you have decided that now is the time you want to get a new or used Ford, you must figure out a payment plan. You have several choices for payment structure when you decide to finance your new vehicle. You can choose to either buy the Ford outright or try out your preferred model and trim for a limited period.
Financing a Ford means that you'll gradually pay for the car's sticker price and other associated fees here in La Grande, OR. When you lease a car, you don't technically become the owner. Instead, you can drive the car while under a lease, which is usually several years. You can return the Ford when the lease expires or choose to buy a car near Union.
Why Buy a Ford?
For some people around Baker City, buying a Ford makes the most sense. Purchasing a Ford means that you eventually own the car, and you have full freedom to either continue driving the same vehicle or sell it and get a new one. While you can pay in full upfront for your Ford, one of the most popular options for buying a Ford is financing. When you finance a Ford, you'll make a series of gradual payments at a low and predictable rate every month. When the last payment is complete, you are the official owner of your car near Pendleton.
The Advantage of Leasing a Ford
If you are not quite ready to buy a new car, you still have options for driving home to Enterprise, OR, in your dream car. You can also choose to lease your favorite Ford model that you find on our dealership lot. Leasing is essentially an extended test drive. You will be able to drive around in the Ford for about three years or so until the lease ends. Then, you can resume the lease or try a new Ford.
No matter which path you choose, our finance team here at Legacy Ford is here to help. We look forward to working with you soon!